Programs
Support for married migrant women
We help married migrant women develop capabilities to stand on their own feet and also provide career support for children from multicultural families. We signed an MOU with the Ministry of Gender Equality and Family in 2021 and have since provided programs designed to support for school qualification exams and computer education for married migrant women living in Gyeongsangbuk-do Province, Jeollanam-do Province, and Incheon where POSCO and POSCO group company sites are located to ensure that they can settle in Korea. We also provide career support for middle and high school students from multicultural families to help them overcome social prejudices and grow as independent, healthy members of society. We also provide scholarships to outstanding college students from multicultural families to help them develop their competitiveness and career. These scholarship students are also given an opportunity to share their talent in our mentoring programs to help children from multicultural families.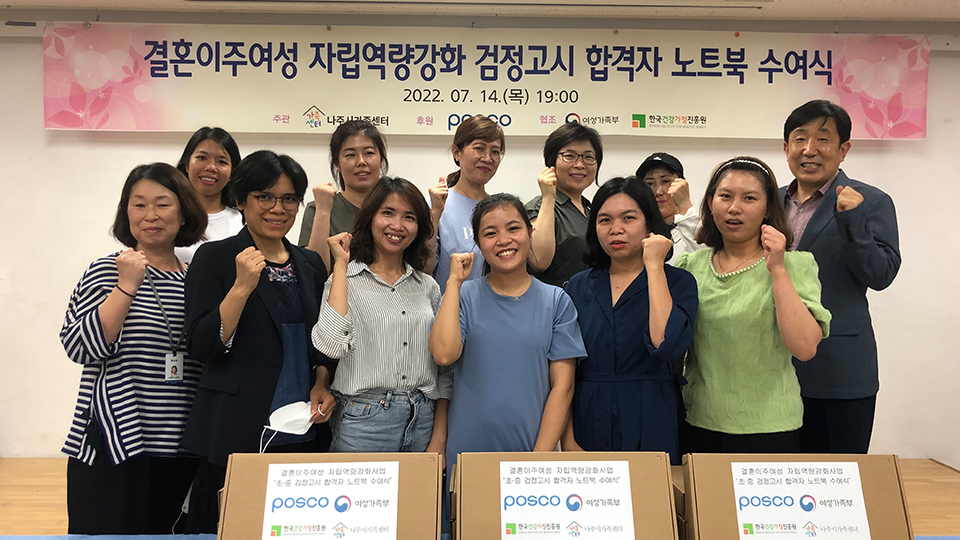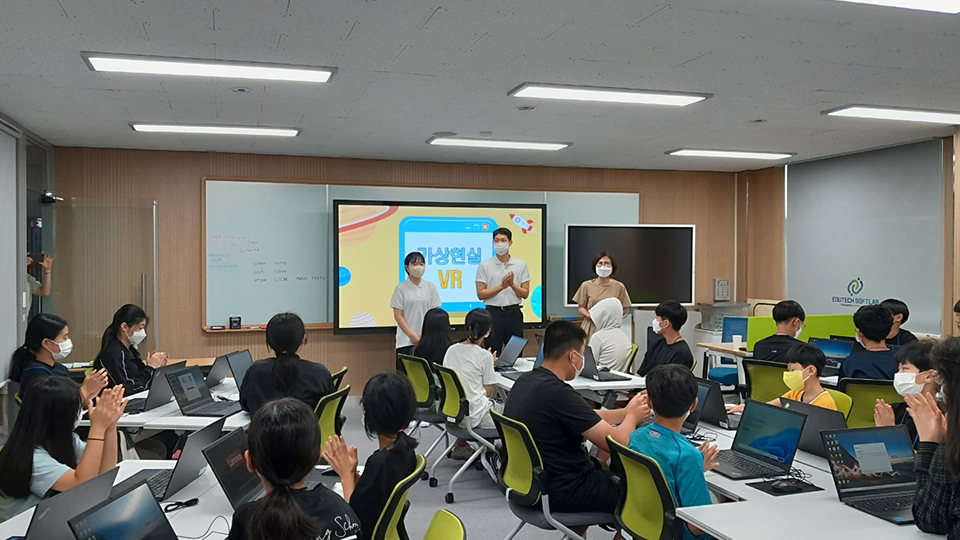 Programs
Support for Visit Mothers' Homeland
We support children from multicultural families to visit their mothers' homelands.
This program helps children from multicultural families in the community to experience the culture and lifestyle of their mothers' homelands together with their parents. It helps children build emotional foundations for their mother's family and find their own potential and value, and also helps their father and mother understand each other's environment so that all members of family can grow healthy. Every year since 2019, we select participants from multicultural families having two or more children in Pohang and Gwangyang and support their 10-day visit to the Philippines and Vietnam, and also provide opportunities to communicate between parents and children and network between families before and after their travel to ensure they can maintain a bond between them.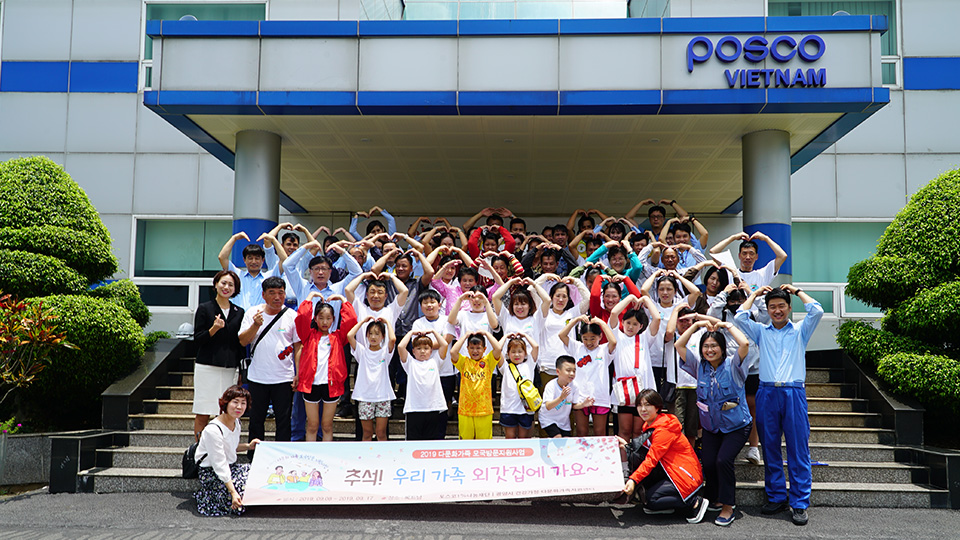 * The ad for participants of this annual program is posted in the first half of each year, and detailed schedule is announced through our website.