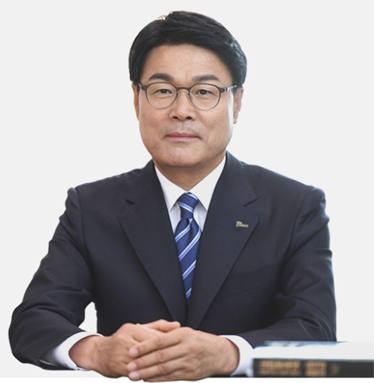 Hello,
my name is Choi Jeong-woo
and I am the chairman of the POSCO 1% Foundation.
the POSCO 1% Foundation is a non-profit corporation
financed by donations from employees of POSCO group companies and
partners and a matching grant program of their respective company.
Having declared its management philosophy "Corporate Citizen Growing Together with Society,"
POSCO is committed to participating in resolving social issues and contributing to
making this world a better place for the prosperity of humankind.
Following the philosophy, POSCO employees have also actively taking part in various giving activities to tackle social issues and contribute to making a better society, and over 98 percent of POSCO employees are currently taking part in donating to the POSCO 1% Foundation.
Backed by these warm hearts, the POSCO 1% Foundation has been striving hard to resolve social issues, mainly focusing on supporting future generations to stand on their own feet, helping multicultural families achieve healthy growth, improving convenience of the disabled, and implementing culture and art programs. There is a proverb that says, 'Drops of dews make an ocean.' Founded in November 12, 2013 where all POSCO employees take their part, we will always communicate with donors and run our organization transparently, making all-out efforts to make meaningful contributions to making our society a better place.
Thank you
Choi Jeong-woo, chairman of the POSCO 1% Foundation